Yesterday, I went to visit Jasmine. She just came home from traveling to Japan and Singapore. I gave her the blue and green bracelets. I forgot to tell her it was for good luck when she went away to her dorms. Teehee. Oh well. It was really nice to have her back, though!
We went for lunch at Nijiya and bought red hair dye for her over at Sally's Beauty Supplies. (゜∇゜) Red streaks!~ The red looked better than I thought on her hair, but I really liked the blonde highlights she used to have in high school, though. I had fun shopping for things with her, kind of missed that.
Oh! When she came back, she brought back some stuff for me from Japan: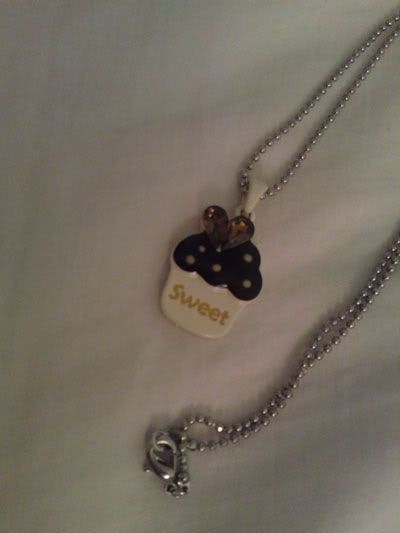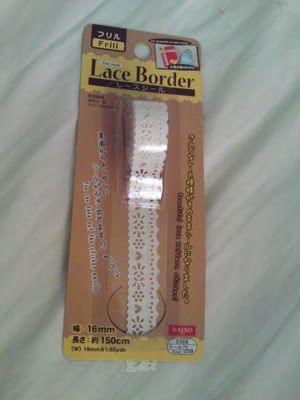 And these are Jasmine's loot, hahaha: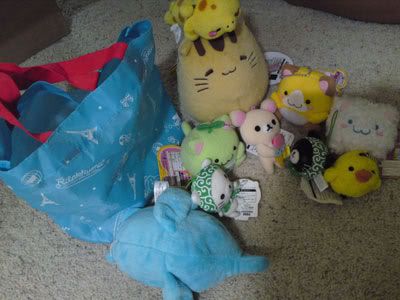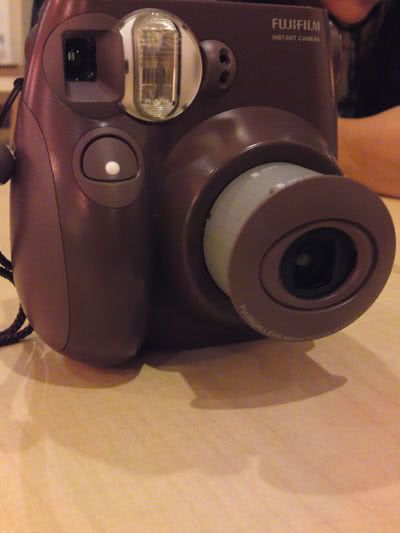 A polaroid camera!!! SOO COOL!!! ❤
hair care products and stitch candy~ She loves stitch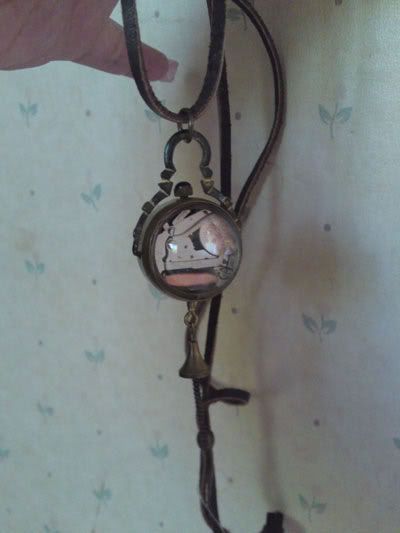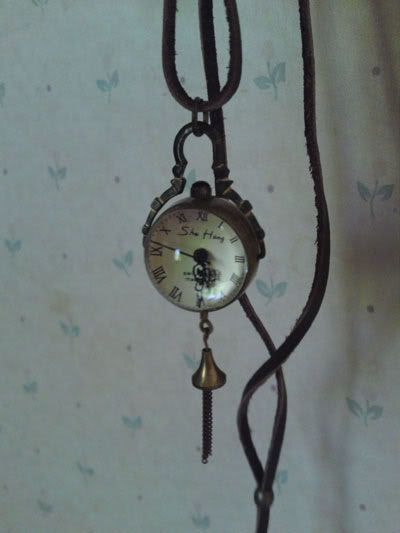 Hands down one of the most awesome watches ever! I mean, the clockwork in the back is magnified.
I reaaaalllyy wanted to put that makeup on her.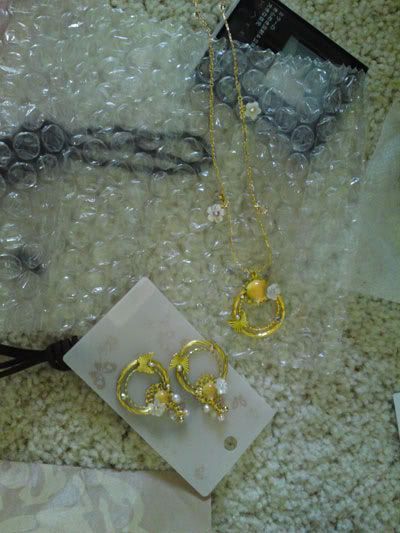 These are from Will, her honey. They went together on the trip.
She also got a green DSi on her trip, and on it, she attached a little Rilakkuma keychain - which I found absolutely adorable:
Later we went to Pasta de Waraku, and I got the curry set with the Salmon with Salmon Roe pasta (I asked for it to be spicy with garlic). Oh goodness I thought it was going to be so plain, but WHOOOOOO!!! It was pretty good. Pasta was al dente, and the curry (a separate dish that comes with the set) was awesome, it had that small spicy kick to it that I like.
Here's a picture of AFTER I tore through the pasta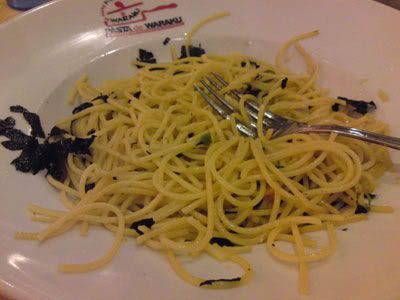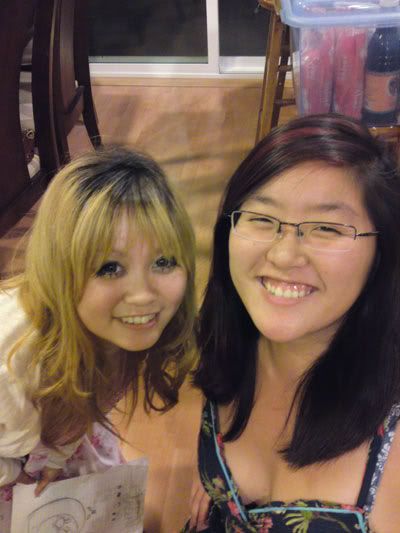 I hung out with my sister today, and I'll actually write about that tomorrow. We're thinking of having a sister blog, so from today onwards, you may find posts by Rina, my sister, as well.
We'll be changing the name of our blog soon as well as the blog URL due to the new, combined ownership. I will update within the next two days about the new blog name and URL so those of you who have been reading won't freak out when the blog disappears.